How it started
One small local timber yard in Aarhus, Denmark. That is how it all started.
Fast-forward to today, and we have grown into an international Group and a leading distributor of products and materials to professional builders across Northern Europe.
Our story began in 1896 when two local firms, Jørgensen & Stilling and Petersen & Matzen, merged under the name Aarhus Trælasthandel A/S. This local merger turned out to be the beginning of a long and eventful journey. The journey has included organisational and geographical growth and expansion. One of our first accomplishments was in 1933 when the newly-named Det Danske Trælastkompagni A/S was listed on the Copenhagen Stock Exchange.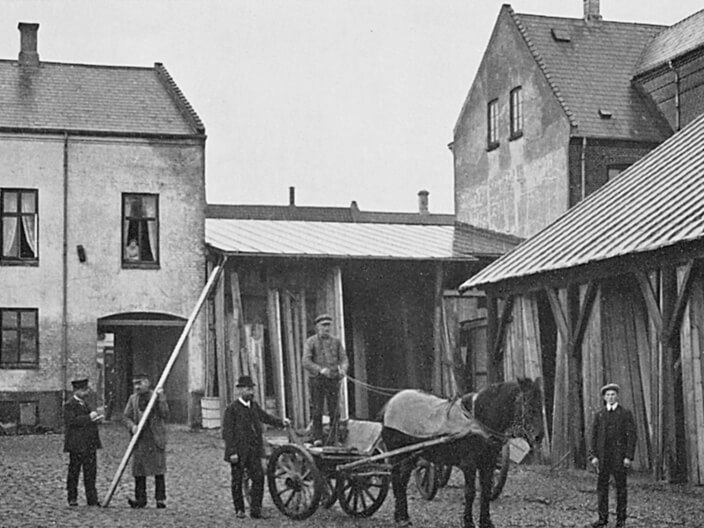 On the company's 100th anniversary in 1996, our name changed into Danske Trælast A/S. After several years as a listed company, Danske Trælast A/S was acquired by private equity firm CVC in 2003. Three years later, the name changed to DT Group A/S, and the company was sold to Ferguson, a British plumbing supplier.
DT Group A/S changed the name to STARK Group A/S in 2017, and in 2018 the Group was acquired by the American private equity firm Lone Star Funds.
In 2021, STARK Group was acquired by CVC Capital Partners Fund VII. The Group was acquired from Lone Star.
Becoming an international Group
Sweden was the first step on the journey from being a national Danish player in the building industry to a leading heavy building materials distributor in Northern Europe.
In 1989, Det Danske Trælastkompagni A/S expanded its position in the Nordic market with the acquisition of Swedish builders' merchant chain Beijer Byggmaterial AB. In 1996, under the new name Danske Trælast A/S, the company expanded West with the acquisition of Norwegian builders' merchant Neumann Bygg AS. In July 2000, Finland-based Starkki became the fourth member of our Group.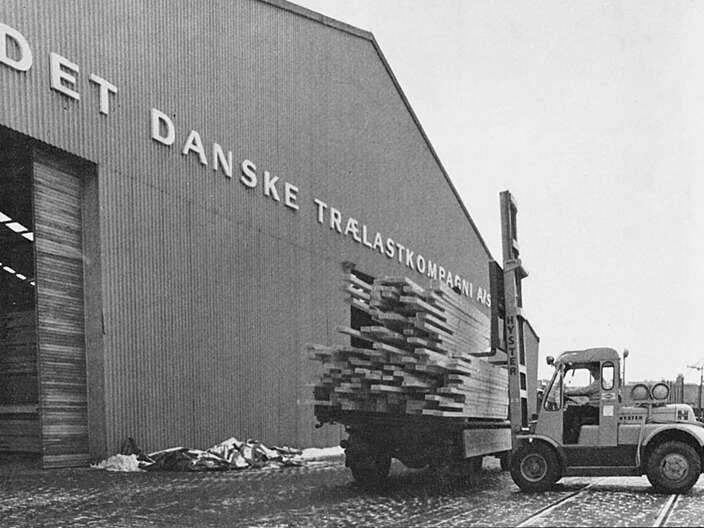 In 2004, Danske Trælast A/S was the parent company for 75 timber yards in Demark, all gathered under the STARK name. Together with our three Nordic subsidiaries, STARK Group became the largest builders' merchant in the Nordic region.
With the acquisition of leading German builders' merchant Saint Gobain Building Distribution Deutschland GmbH in 2019, STARK Group went from being the leading builders' merchant in the Nordics to a top player in the building materials industry in Northern Europe.
We have pioneered the construction industry for
125 years

and we continue to do so
STARK Group has a storied past, and we are proud of our long history. Our history is part of our platform for future success and thus linked to our present activities and future goals.
Dive deeper into the many stories of STARK Group and learn more about our journey.
1896
The Group was founded April 23 under the name Aarhus Trælasthandel.
1918
The Group was listed on the Copenhagen Stock Exchange.
1989
Expanded to Sweden with the acquisition of Beijer Byggmaterial.
1996
The Group was renamed Danske Trælast A/S.
1997
Expanded to Norway with the acquisition of Neumann Bygg.
2000
Expanded to Finland with the acquisition of Starkki.
2003
CVC Capital Partners acquired the Group in a public-to-private deal.
2006
Name changed to DT Group A/S and acquired by Ferguson plc.
2017
The Group was renamed STARK Group A/S.
2018
The Group was acquired by Lone Star Funds.
2019
Expanded to Germany with the acquisition of SGBDD.
2021
The Group was acquired by CVC Capital Partners.
Today and into the future
STARK Group consists of 11,700 people working across more than 485 branches and distribution centres in Northern Europe. We are local builders' merchants focusing on professional builders in thriving communities — from Klagenfurt in southern Austria to Tromsø in northern Norway and everywhere in between.
We empower builders and the entire construction industry with insights, product knowledge and sound advice. Our united strength enables us to source products internationally, so professional builders can build value in their local communities.
Our superior logistics ensure that the right products and building materials are delivered on time, exactly when, where and how our customers need them.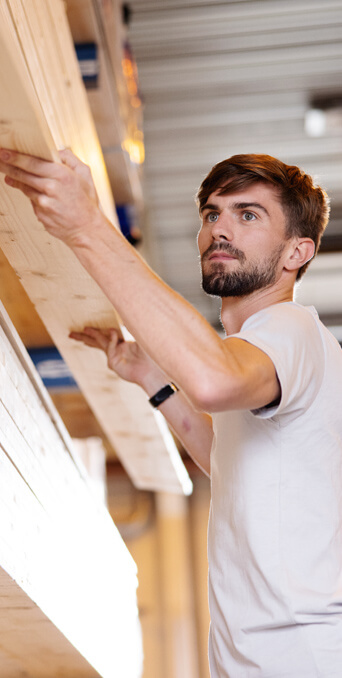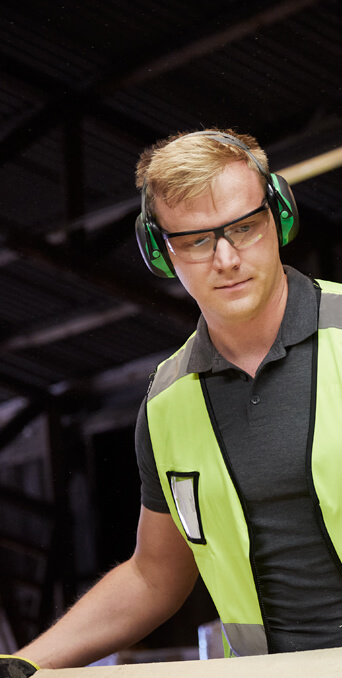 We listen to our customers and partners and pay attention to the world around us while we work hard to minimise our environmental footprint today and in the future.
With decency, passion and pride, we stand by each other, share ambitions and go out of our way to achieve them. That is what it takes to find better solutions for our customers, our partners and the planet.
Whether our customers are designing, constructing or renovating, we equip, support and help them set the standard for trusted work.
Trust builds the future.

Ownership
STARK Group is owned by CVC Capital Partners Fund VII. CVC Capital Partners is a private equity and investment advisory firm.