Our road to net zero
In 2021, we committed to Science Based Targets initiative as the first retailer and distributor of building materials across our markets, as well as setting a clear commitment to reach net zero emission by 2050 at the latest, both in our own operations (scope 1 and 2) and across the value chain (scope 3). This requires a transition to a more circular, low-carbon construction sector to solve environmental challenges and meet the demands of tomorrow's net zero sustainable societies.
As part of our 2030 sustainability targets, we will reduce our scope 1 and 2 carbon emissions by 42% and scope 3 emissions by 12.3%. These targets are validated by Science Based Targets initiative, ensuring that we are aligned with the most ambitious aim of the Paris Agreement, to limit the average global temperature rise to 1.5°C above pre-industrial levels.
We acknowledge that the most prominent part of our emission fall within our scope 3. With more than 99% of our environmental impacts tied directly to the production, distribution and end-of-life of our extensive range of construction products and services, collaboration and coordinated actions across the value chain are crucial in order to meet our net zero targets.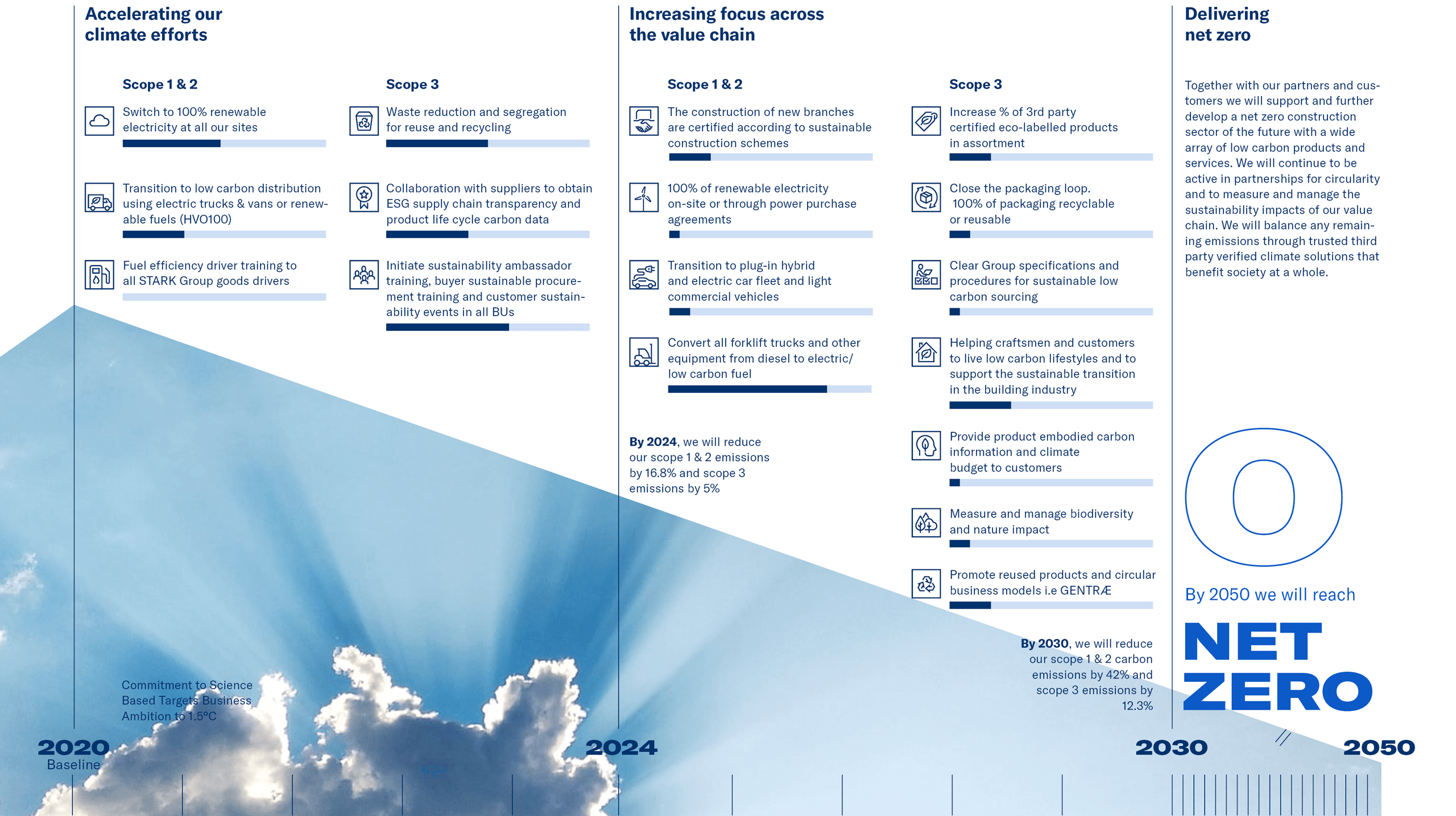 Circularity and resource efficiency
We strive to support and promote sustainable consumption and production and to run efficient operations with minimal waste production and maximum reuse and recycling. We wish to decouple our economic growth from environmental degradation by increasing resource efficiency and promoting circularity in the construction sector.
At STARK Group, we aim to increase our assortment of eco-labelled products. Many of our suppliers produce their products more sustainably and with circularity in mind, using less energy, hazardous chemicals, water and resources. By applying third-party eco-labels to these products, suppliers can clearly communicate the sustainable value of the products, and our sales staff are readily able to promote this added value.
To help our customers navigate complex sustainable documentation and calculations to meet emerging requirements for reporting lifecycle carbon in their construction projects, we strive to make it easy to find the required sustainability and safety documentation. Together with our suppliers, we are continuously improving the availability of documentation on our products to meet the increasing data demands for sustainable construction.

Ecosystem protection
Natural ecosystems provide raw materials and a series of ecosystem services which reduce the risks of natural disasters, loss of biodiversity, regulate climate and maintain the productivity of agricultural systems. Protecting these ecosystems supports climate change mitigation and adaptation efforts.
Our activities impact life on land. Roughly a quarter of our sourced products are timber or timber-based, making responsible timber products of prime importance to us. We aim to ensure that our timber products originate from sustainably managed forests that help preserve soil health, water resources and biodiversity.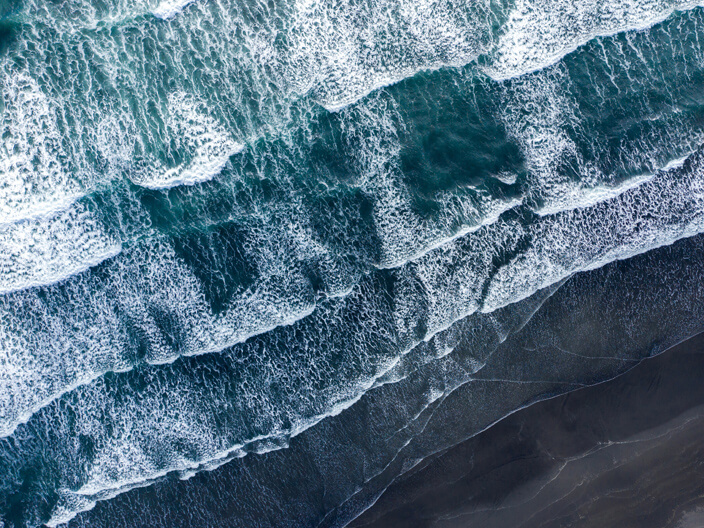 More about Sustainability