Annual Report 2020/21: Extraordinary year with double-digit growth
Today, STARK Group announced its results for the financial year 2020/21. The leading, Northern European builders' merchant and distributor delivered an extraordinary year of growth and progress on its strategy agenda.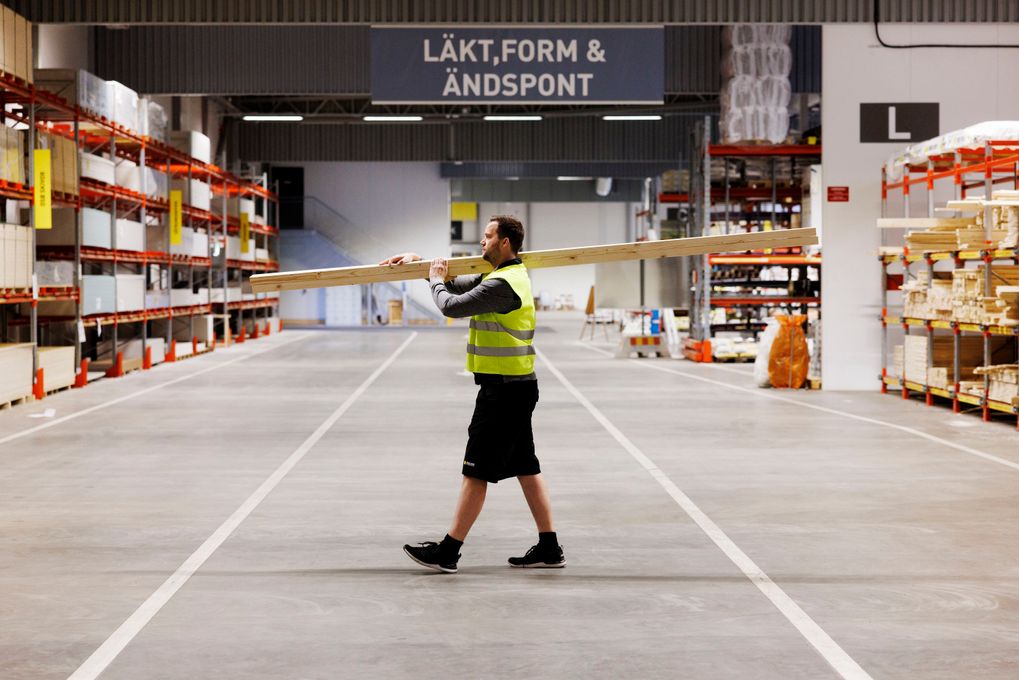 Net sales growth of 11% to EUR 4,949m was fuelled by strong underlying market demand and market share gains. Organic growth excluding acquisitions and currency impact was 9.3%.
The adjusted EBITDA margin increased by 1.1pp to 6.9%. EBITDA increased by 30.7% to EUR 339m.
CFO Sisse Fjelsted Rasmussen said: "The past year has been the most successful in the recent history of STARK Group. Financially and operationally, we have made significant progress. We have delivered double-digit net sales and EBITDA growth. Employee engagement was high, and our customers' net promotor score increased from an already high level despite a challenging market where securing availability and managing prices on building materials took centre stage."
STARK Group has acquired 11% more B2B customers in its markets in Germany, Denmark, Sweden, Finland, and Norway. The Group's growth was approximately 2pp higher than the growth of its competitors.
Net sales and EBITDA are adjusted to facilitate comparative analysis of our performance.
1 2020/21 numbers show the reported results disregarding the change of ownership structure effective 4 May 2021.
2 2019/20 numbers include additional two months (August-September 2020) from STARK Deutschland and impact on EBITDA of EUR 57m from implementation of IFRS 16.
3 Adjusted EBITDA is defined as EBITDA excluding non-recurring items of material and exceptional nature which are adjusted for to provide a better understanding of the underlying nature of the Group.
Acquisitional growth delivered scale-benefits and countered significant availability challenge
Over two years, STARK Group has doubled its distribution network as well as its employee headcount, business volume and economy of scale potential. During the year, the Group continued to fuel its growth and market share wins by seven acquisitions that now contribute to building a stronger presence in growth regions and adding specialist competences and assortment to its business.
"We want to lead our industry and consolidate the fragmented market for builders' merchants and distributors of heavy building materials. Our scale advantages proved their worth when sourcing in a challenging market," said Sisse Fjelsted Rasmussen.
"Getting hold of wood, steel and most building materials has challenged our industry and led to significant price increases for us and our customers. While we certainly have had our challenges, we have generally been able to secure and distribute materials across markets together with suppliers. We believe that our scale contributed to ensuring availability and hence stimulated our customer acquisition even further."
9 December 2021
Annual Report Highlights 2021
Download
About STARK Group
STARK Group is a leading business-to-business distributor of heavy building materials for the construction industry in the Nordics and Germany, with a strategic focus on serving professional builders.
STARK Group has a revenue of approx. EUR 5 billion and serves c. 10,000 suppliers and 260,000 customers from its 485 locations. Headquartered in Denmark, STARK Group has approx. 11,700 employees in Germany, Denmark, Sweden, Finland, and Norway. The Group has doubled in size over the last couple of years through acquisitions and organic growth, and today, it holds a leading national or regional position in all markets.