STARK Group awarded Builders' Merchant of the Year in Sweden
STARK Group's Swedish business, Beijer Byggmaterial, has been awarded Builders' Merchant of the Year in Sweden. The award was presented at the Market Awards on 6 October at the Grand Hôtel in Stockholm.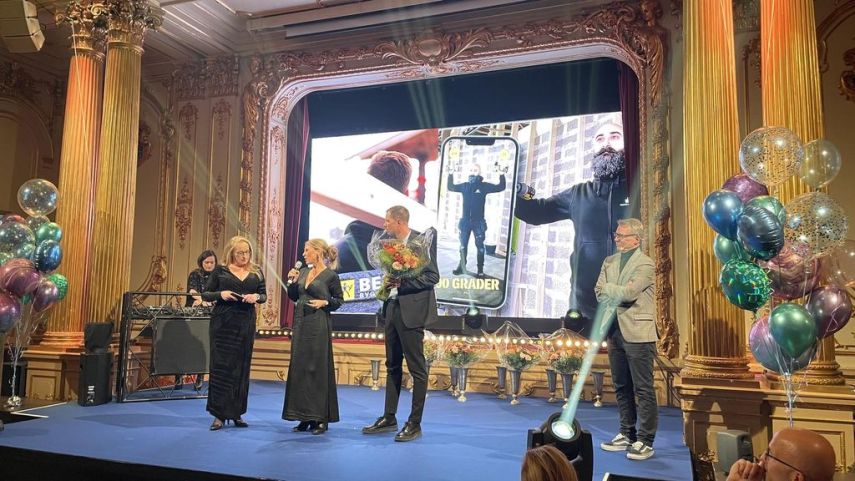 The award was presented to Beijer for the ability to build a significant network of satisfied customers by working purposefully to offer the highest quality experience. They have succeeded in carving out a sustainable path to their customers' hearts, which is also reflected in their sales figures.
According to the jury, Beijer succeeds in attracting more and more customers by offering an experience of the highest quality.
CEO of Beijer Byggmaterial, Geir Thomas Fossum says:
"I am so incredibly proud of Beijer and the fantastic work our employees do every day to create world-class customer experiences. That we win this year's builders' merchant is a quality stamp and shows that the big heart and enormous commitment we have in Beijer really does produce results."
About the Market Awards
The Market Awards are awarded to the top companies in the ten largest retail sectors in Sweden. The choice of winners is based on a survey conducted by Market magazine and the Centre for Retailing at the Stockholm School of Economics. The survey examines five areas: sales and profit growth and other financial metrics, customer experience, brand strength and market position, innovation and sustainability.
About STARK Group
STARK Group is a leading business-to-business merchant and distributor of heavy building materials for the construction industry in Europe, with a strategic focus on serving professional builders from its more than 1,150 branches. STARK Group has pro forma net sales of approx. EUR 9 billion, operates in the UK, Germany, Austria, Denmark, Sweden, Finland, and Norway and employs more than 20,000 people. STARK Group holds leading national or regional position in all markets.
STARK Group is committed to reach net zero emissions by 2050 across the entire business, is a signatory to the UN Global Compact, and works within fully 2030 validated science-based targets to keep global warming below 1.5°C.