STARK Group strengthens its branch network in Germany
STARK Group is opening a new branch in Löbichau, Thuringia, strengthening its presence in central Germany. It is the company's civil engineering specialist, Muffenrohr, adding another branch to its network, now comprising 47 of the company's 280 locations in Germany.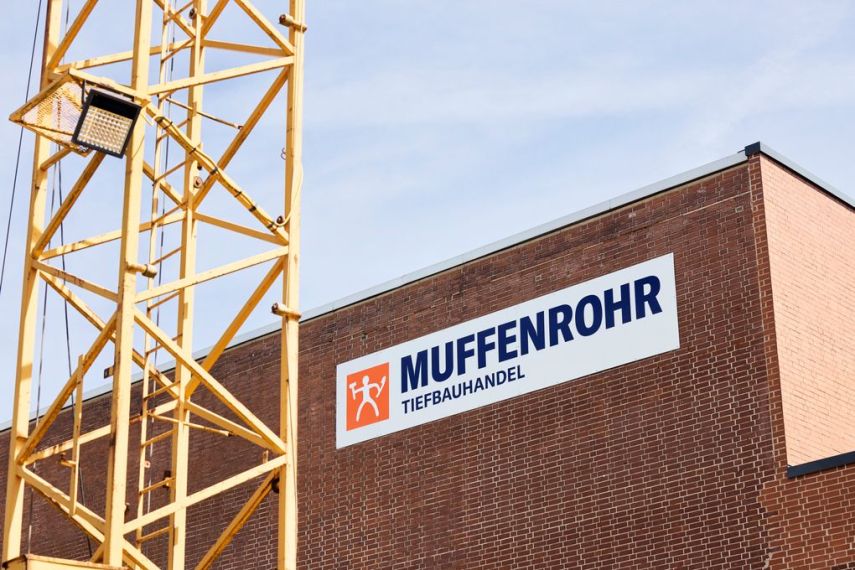 With the branch opening, Muffenrohr is strengthening its position in central Germany and thereby ensuring a better customer offering within civil engineering, adding additional services within the category, such as pipe network monitoring, valve maintenance and drinking water hygiene.
CEO Søren P. Olesen, STARK Group, says:
"In recent years, we have invested in specialist areas, including civil engineering, through acquisitions and branch openings, ensuring that we offer the local area's tradespeople the best solutions. With the opening in Thuringia, we keep that promise while strengthening our foothold in an important region in Germany." 
With the opening, STARK Group continues its sub-strategy of growing within specialist areas, such as civil engineering, tiles, and roofing and facade, expanding the group's customer base.
About STARK Group
About STARK Group
STARK Group is a leading business-to-business merchant and distributor of heavy building materials for the construction industry in Europe, with a strategic focus on serving professional builders from its more than 1,150 branches. STARK Group has pro forma net sales of approx. EUR 9 billion, operates in the UK, Germany, Austria, Denmark, Sweden, Finland, and Norway and employs more than 20,000 people. STARK Group holds leading national or regional position in all markets.

STARK Group is committed to reach net zero emissions by 2050 across the entire business, is a signatory to the UN Global Compact, and works within fully 2030 validated science-based targets to keep global warming below 1.5°C.