STARK Group's climate targets approved by the Science Based Targets initiative
Today, STARK Group announces that the company's targets to reduce carbon emissions in line with science have been officially approved by the Science Based Targets initiative (SBTi) – confirming its status as the first retailer and distributor of building materials across its markets to receive this endorsement.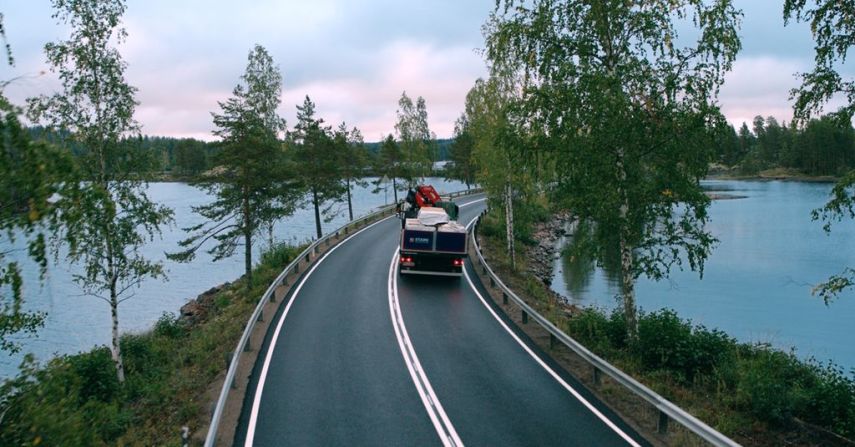 STARK Group's plan to reduce CO2 emissions has been validated and approved by the independent international climate partnership, SBTi. The SBTi has verified STARK Group's targets to reduce its carbon emissions by 42% from own operations (scope 1 and 2) by 2030 and the company's plan to actively source 100% renewable electricity and reduce its total scope 3 emissions by 12% within the same timeframe. STARK Group has further committed to achieving net zero by 2050 at the latest.
STARK Group has recently reported a 31% reduction in CO2 emissions from own operations - a significant step towards the Group's 2030 interim target.
The approval is an important step on STARK Group's sustainability journey and confirms the Group's climate plan as one of the industry's most ambitious, says Søren P. Olesen, CEO of STARK Group and continues:
"At STARK Group, we acknowledge our responsibility, and we are committed to reaching the Paris Agreement's 1.5°C objective. Our customers, owners and other partners demand that we are transparent and run our business sustainably. Getting our targets approved by the SBTi is a testament to our willingness and strong commitment to reducing the environmental impact on the planet by playing an instrumental role in the shift to a low-carbon economy."
Internationally, more than 1,000 companies have been approved, but in Denmark, only 22 companies have received the endorsement. STARK Group joins a number of companies such as Ørsted, FLSmidth, Vestas, Novo Nordisk, Carlsberg.
By committing to reducing emissions in both the short and long term, STARK Group makes an effort to ensure that the company's climate targets for CO2 reduction are in line with what science says is necessary to keep the temperature well below 1.5 degrees.
Sustainability as an integral part of the entire value chain
STARK Group is committed to continually improving energy and carbon efficiency in own operations within heating, lighting, and ventilation and by transitioning from diesel to electric forklift trucks and other machinery. Measures have been put in place to optimise the Group's logistics fleet through fleet management systems, transitioning to alternative fuels such as HVO100 and piloting specially adapted electric trucks.
STARK Group will also work with suppliers and customers as part of the scope 3 emissions commitment to reduce supply chain emissions, with a particular focus on having a sustainable product assortment. This includes a wide assortment of products to fulfil energy efficiency requirements, a relevant assortment of eco-labelled products to fulfil and support sustainable construction requirements and the increasing focus on life-cycle and embodied carbon, and finally, an increased focus on increasing recyclability and the proportion of secondary materials in products.
About STARK Group
STARK Group is a leading business-to-business distributor of heavy building materials for the construction industry in the Nordics and Germany, with a strategic focus on serving the professional builders.
STARK Group has revenue of approx. EUR 5 billion and serves c. 10,000 suppliers and 260,000 customers from its +485 locations. Headquartered in Denmark, STARK Group has approx. 11,700 employees in Germany, Denmark, Sweden, Finland, and Norway. The Group has doubled in size over the last couple of years through acquisitions and organic growth, and today, it holds a leading national or regional position in all markets.