John Carter appointed new CEO of STARK Building Materials UK Ltd.
Former CEO Mike Newnham has decided to step down when Saint-Gobain Building Distribution UK becomes part of STARK Group A/S. John Carter replaces Mike Newnham effective today, 1 March 2023.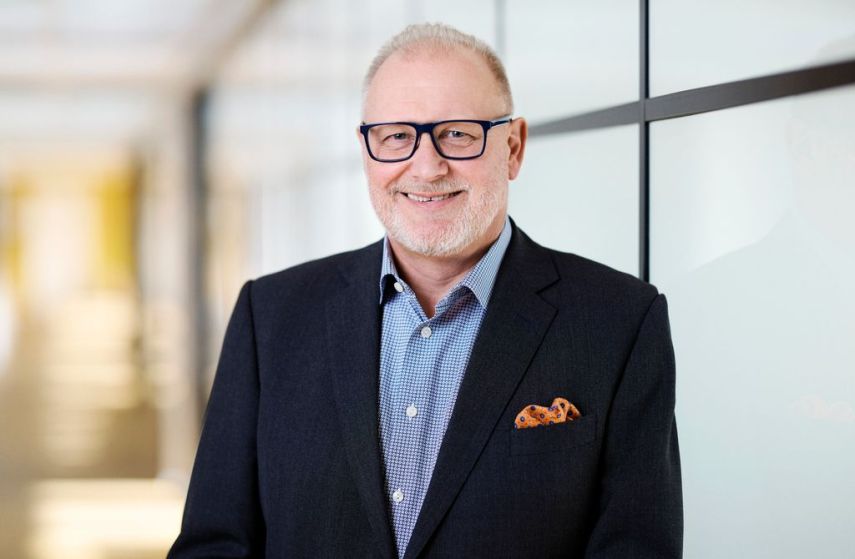 John Carter has been working in the building materials merchant and distribution business for more than 40 years. He has worked his way from management trainee to Chief Executive Officer of Travis Perkins plc, a FTSE 250 builders' merchant and home improvement retailer with 1,900 outlets. Since 2019, he has been working in management consulting.
Group CEO Søren P. Olesen says:
"I am pleased to welcome John Carter. He holds significant experience from our industry in the UK. John Carter shares our belief in strengthening the accountability in branches and the business focusing on the professional tradespeople's needs. These are beliefs that have been powerful in bringing STARK Group back on the growth track. We believe that they will serve STARK in the UK well too. I look forward to working with John Carter and the management team of STARK Building Materials UK to unleash the business's full potential over the coming years."

When joining STARK Building Materials UK Ltd. as CEO, John Carter becomes a member of STARK Group's Executive Committee (ExCom).
The appointment of John Carter follows that Mike Newnham has decided to step down to consider a new career commitment. Mike Newnham says:

"With the new ownership by STARK Group, the business will be entering a new era where there will be exciting and demanding times ahead for the next period. This needs absolute commitment and focus. I have spent time really thinking about what I felt was best for both me and the business, speaking to my family and considering in what direction I want to develop my career next. As I did this, I concluded that now is the right time to consider a new commitment outside the business."
Following the discussions with Group CEO Søren P. Olesen, they agreed on a swift handover to John Carter. Mike Newnham will stay with the company until later this spring to secure a proper handover.
Group CEO Søren P. Olesen says:
"Through the acquisition process of the business, I was very impressed with the strategy that Mike Newnham set and implemented to turn around the business over the past few years. Setting a purpose and value-based strategy has certainly been critically important to changing and improving the culture to one of trust, empowerment and collaboration. Mike's successful leadership and focus on significantly improving colleague engagement and implementing clearly defined successful customer segmented propositions together with a digital transformation strategy have led to an improvement in market share performance, culminating in an important improvement in the underlying financial performance of the business."
"Mike Newnham has set a strong leadership team and improved the bench strength of the leadership team and talent. He has built a solid foundation, leaving a company in significantly better shape than when he joined in 2017. Now, Mike Newnham wants to do something else in his career. It is a decision one can only be respectful of, and I wish him all the best for the future."
About STARK Group
STARK Group is a leading business-to-business distributor of heavy building materials for the construction industry in Europe, with a strategic focus on serving professional builders from its more than 1,150 branches. STARK Group has pro forma net sales of approx. EUR 9 billion, operates in the UK, Germany, Austria, Denmark, Sweden, Finland, and Norway and employs more than 20,000 people. STARK Group holds leading national or regional position in all markets.
STARK Group is committed to reach net zero emissions by 2050 across the entire business, is a signatory to the UN Global Compact, and works within fully validated science-based targets to keep global warming below 1.5°C