STARK Group completes major acquisition in the UK in great time
The separation of Saint-Gobain Building Distribution UK Ltd. has been completed following an accelerated process. STARK Group A/S enters the UK market ahead of plans.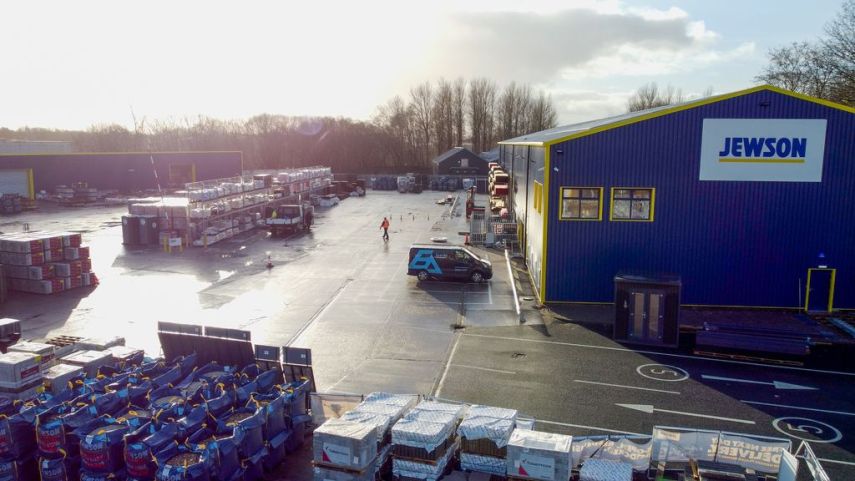 STARK Group has completed the acquisition of more than 600 dedicated builders' merchant, specialist, and distribution branches and a major timber importer and distributor. The separation from former owner Saint-Gobain UK Ltd. has been accelerated. Hence, the acquisition closes on the meteorological calendar's official first day of spring.
When announcing the acquisition on 12 December 2022, the parties planned for a closing date later this year.
Group CEO Søren P. Olesen says:
"We are very pleased to have completed this acquisition in great time, having announced the deal in mid-December. We look very much forward to welcoming nearly 9,000 colleagues and many new tradespeople to our customer list in the UK. We have a strategy that successfully focuses on professional tradespeople and the renovation and maintenance market. The UK is an attractive market with solid population growth, one of Europe's oldest housing stocks, and a huge potential for energy renovations."
"We are facing a challenging transition year, but we have acquired a company that we can make thrive and grow. The more than 600 branches and distribution centres are in good locations across the entire UK. We will invest in the business, the customers, the employees, and the distribution. We have acquired a company with whom we can continue our growth journey."
The acquisition takes STARK Group's total pro forma annual net sales to around EUR 9 billion. The combined company has more than 20,000 employees and approximately 1,150 dedicated builders' merchants, specialists, and distribution centres. STARK Group is a leading retailer and distributor of heavy building materials across Europe and operates in the Nordics, Germany, Austria and now the UK.
STARK Group in the UK will be known as STARK Building Materials UK Ltd. The company comprises some of the UK's leading brands in retail and distribution of building materials to professional craftsmen. These include the builders' merchant Jewson, strong local brands such as Gibbs & Dandy and JP Corry in Northern Ireland, specialist brands Jewson Civils Frazer and Minster, as well as International Timber.
A spokesperson for Saint-Gobain says:
"We're pleased to have successfully and efficiently completed the divestment of Saint-Gobain Building Distribution and International Timber to STARK Group. We wish our former colleagues and STARK Group every success for the future. With this divestment, Saint-Gobain no longer has any distribution businesses in the UK".
About STARK Group
STARK Group is a leading business-to-business distributor of heavy building materials for the construction industry in Europe, with a strategic focus on serving professional builders from its more than 1,150 branches. STARK Group has pro forma net sales of approx. EUR 9 billion, operates in the UK, Germany, Austria, Denmark, Sweden, Finland, and Norway and employs more than 20,000 people. STARK Group holds leading national or regional position in all markets.

STARK Group is committed to reach net zero emissions by 2050 across the entire business, is a signatory to the UN Global Compact, and works within fully validated science-based targets to keep global warming below 1.5°C