STARK Group awarded a top rating for its sustainability performance
STARK Group has achieved a platinum rating by EcoVadis, placing them in the top 1% of companies assessed by EcoVadis globally. As a result, STARK Group is among the 3% of Danish companies that have obtained a platinum rating. This is the first time that the Group has been rated by EcoVadis: The world's largest and most trusted provider of business sustainability ratings, creating a global network of more than 75,000 rated companies.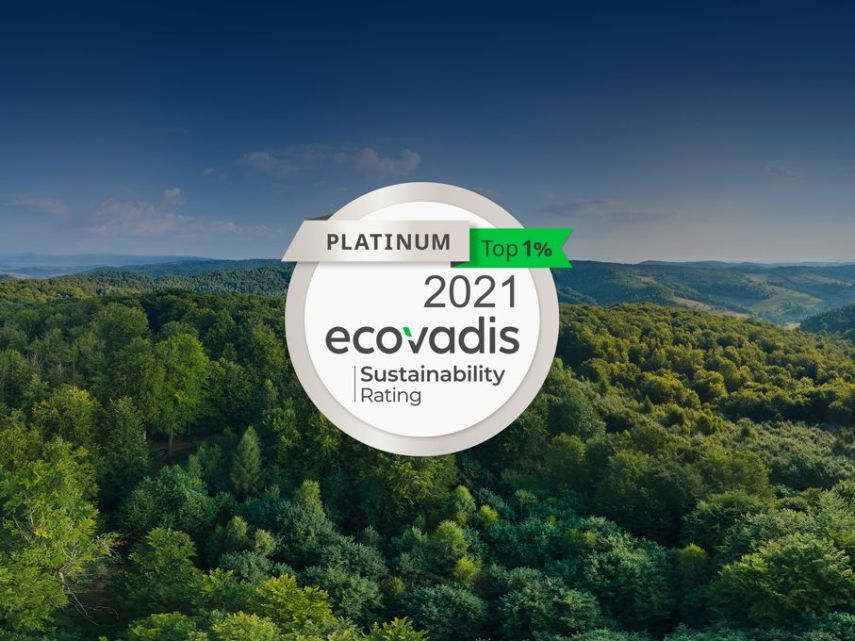 "During 2021, we have intensified our efforts towards building a more sustainable tomorrow by committing to achieve net zero emissions by 2050 at the latest. This is an ambitious commitment that requires structured and well-documented processes. Being awarded platinum by EcoVadis is a testament to our dedication and a recognition of our structured way of working with sustainability and the processes behind," says Søren P. Olesen, CEO of STARK Group and continues:
"Our customers, owners and other partners demand that we are transparent and run our business sustainably. The rating helps us outline and track the progress of our sustainable development efforts in relation to competitors and provides direction for future development."
The EcoVadis rating is based on a comprehensive assessment of STARK Group's sustainability performance based on 21 criteria grouped into four themes: Environment, Labour and Human Rights, Ethics and Sustainable Procurement. STARK Group's performance in each of these four themes over the last year was evaluated, assessing its policies, actions, and results with an overall score of 78/100.
EcoVadis covers all key areas of sustainability, providing a neutral assessment of organisations and their sustainability management systems. Companies partner with EcoVadis to collaborate on sustainability with a common platform, universal scorecard, benchmarks, and performance improvement tools.
In further notable sustainability milestones, STARK Group has gained approval of their 2030 climate targets by Science Based Targets Initiative, has committed to reaching net zero, through the "Business Ambition for 1.5°C" pledge and is a participant in the United Nations Global Compact.
About STARK Group
STARK Group is a leading business-to-business distributor of heavy building materials for the construction industry in the Nordics and Germany, with a strategic focus on serving the professional builders.
STARK Group has revenue of approx. EUR 5 billion and serves c. 10,000 suppliers and 260,000 customers from its +485 locations. Headquartered in Denmark, STARK Group has approx. 11,700 employees in Germany, Denmark, Sweden, Finland, and Norway. The Group has doubled in size over the last couple of years through acquisitions and organic growth, and today, it holds a leading national or regional position in all markets.