STARK Group initiates the recycling concept REWOOD in Finland
STARK Group initiates the recycling concept REWOOD in Finland to promote reused products and circular business models. Finland is the third market where GENTRÆ is launched. The concept is initiated as a pilot project, where temporary or unused wood and plywood from construction sites are offered as a circular alternative to new wood.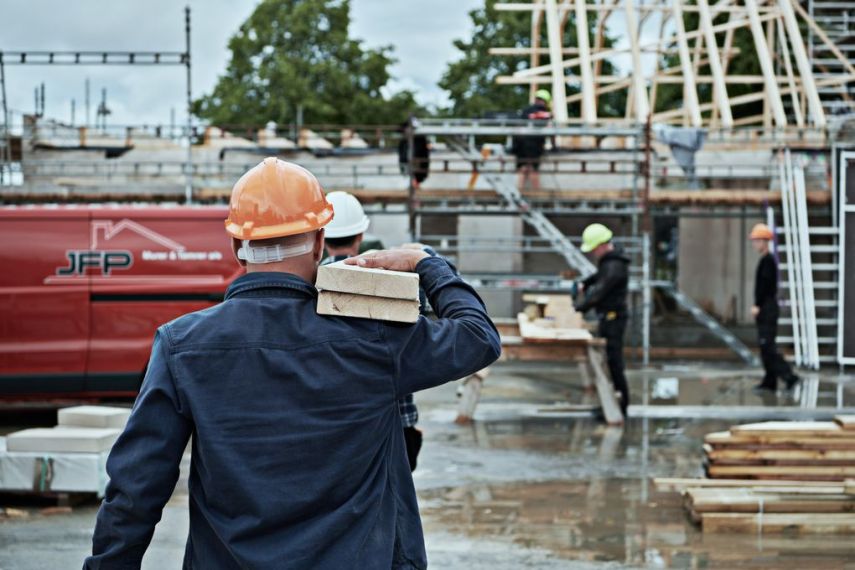 The construction industry is responsible for almost half of the world's waste, and in Finland, the real estate - and construction industry is the second largest producer of waste. Every year, tonnes of wood end up as fuel and with wood as the largest product category in the Group's Finnish business unit, STARK Suomi, REWOOD can help increase the use of recycled materials in the construction industry, as well as be a way in which the forest's resources are utilised in a more sustainable way.
In the pilot project, STARK Suomi explores and tests the possibilities of reusing wood from construction sites, thereby helping to reduce the amount of wood waste generated on the construction site.
CEO of STARK Suomi Harri Päiväniemi says:
"Through the project, we are investigating the possibility of developing a permanent sales concept for recyclable wood. Currently, recycling building materials is not possible on a large scale. Together with the construction company, SRV, and service company, L&T, we want to be pioneers in circular solutions,"
"The pilot is an excellent example of how different players in the value chain work together to support a more sustainable development in the construction industry."
The concept was launched in Denmark in 2018 and in Sweden in 2021. In collaboration with construction companies and suppliers, the concept in Denmark has collected and recycled more than 500 tonnes of wood since 2019, corresponding to a reduction of at least 22.5 tonnes of CO2.
About REWOOD
The REWOOD project collects wood from construction sites, cleans it and sells it as a circular alternative to new wood. In this way, the wood is put into a cycle where it is reused repeatedly as long as the quality is optimal. The project promotes circular solutions in the construction sector, where a large amount of wood waste is generated.
About STARK Group
STARK Group is a leading business-to-business distributor of heavy building materials for the construction industry in Northern Europe, with a strategic focus on serving professional craftsmen. STARK Group has net sales of approx. EUR 6 billion and serves c. 10,000 suppliers and 275,000 customers from its 550 locations. Headquartered in Denmark, STARK Group has approx. 12,500 employees in Germany, Austria, Denmark, Sweden, Finland, and Norway. The Group has doubled in size over the last couple of years through acquisitions and organic growth, and today, it holds a leading national or regional position in all markets.
About STARK Suomi
STARK Suomi retails and distributes building materials to the professional craftsmen through its nationwide network of 27 stores. The company has a turnover of EUR 685 million and employs approx. 1,100 employees. STARK Suomi is part of STARK Group.