STARK Group expands its footprint in the southern part of Denmark
STARK Group has signed an agreement to acquire XL-BYG Nakskov Trælastkompagniet, which will become part of STARK Danmark. The family-owned company chooses STARK Group as its new owner in connection with a generational change.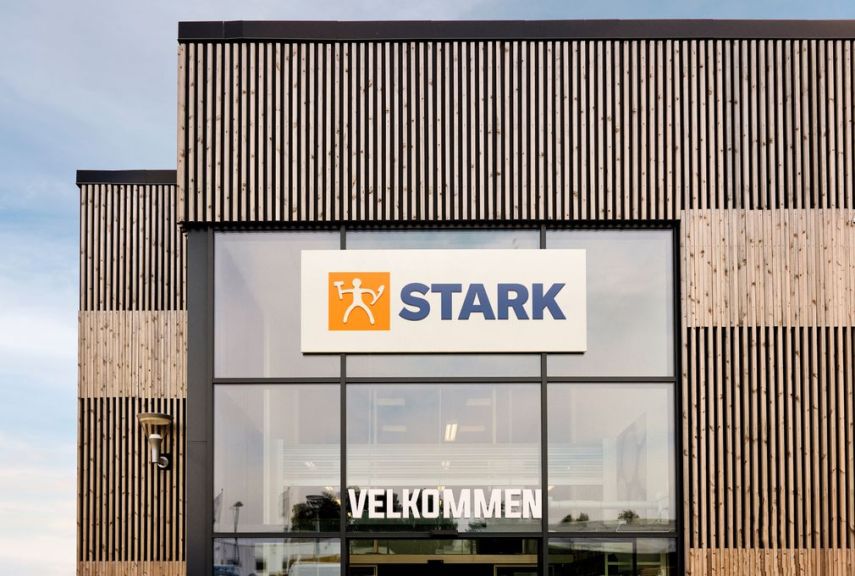 With the acquisition, STARK Group increases its presence at Lolland-Falster, two islands in the southern part of Denmark, from three to four branches, with a special focus on improved distribution. Lolland-Falster has historically experienced low growth rates, but with the construction of the Danish-German tunnel connection under the Baltic Sea, the Fehmarnbelt tunnel, increased activity and growth are seen in the entire area.
STARK Group already has a pick-up shop at the Fehmarnbelt construction site.
XL-BYG Nakskov Trælastkompagniet was founded in 1967 and employs more than 50 employees. Frederik Hjørne-Christensen is the 2nd generation in the company and continues as branch manager.
"STARK is the right owner, who both has strong values that align with those that have worked so well for XL-BYG Nakskov Trælastkompagniet, and who, with its size, can develop the business further. It benefits both the employees and the customers, which is crucial for me," says Frederik Hjørne-Christensen, owner and manager of XL-BYG Nakskov Trælastkompagniet.
CEO of STARK Group, Søren P. Olesen, says:
"I am grateful that a strong, family-owned builders' merchant considers us a good owner, and I am happy to be able to welcome 50 new colleagues. It is a strong team with good relationships in a local market, facing an interesting construction development. We are sure that we will be a good partner for the craftsmen in the local area with our broad product range and focus on distribution and that this can push for positive development in a region with potential."
About STARK Group
STARK Group is a leading business-to-business distributor of heavy building materials for the construction industry in Northern Europe, with a strategic focus on serving the professional builders. STARK Group has net sales of approx. EUR 6 billion and serves c. 10,000 suppliers and 275,000 customers from its 550 locations. Headquartered in Denmark, STARK Group has approx. 12,500 employees in Germany, Austria, Denmark, Sweden, Finland, and Norway. The Group has doubled in size over the last couple of years through acquisitions and organic growth, and today, it holds a leading national or regional position in all markets.
About STARK Danmark
STARK is Denmark's largest retailer and distributor of building materials with 84 branches in Denmark and Greenland. STARK offers a wide range of services for both contractors and professional craftsmen. The company employs more than 2,500 employees and is part of STARK Group, which with approx. 12,500 employees in the Nordics, Germany and Austria and net sales of approx. 45 billion DKK is a leading distributor of building materials in Northern Europe.