STARK Group launches new digital tool for climate reporting in Denmark
STARK Group's Danish company is launching a new digital climate reporting tool, KlimaLog, which enables tradespeople and contractors to obtain a climate report on their purchased materials. This makes it easier for construction companies to comply with the ever-increasing climate and documentation requirements.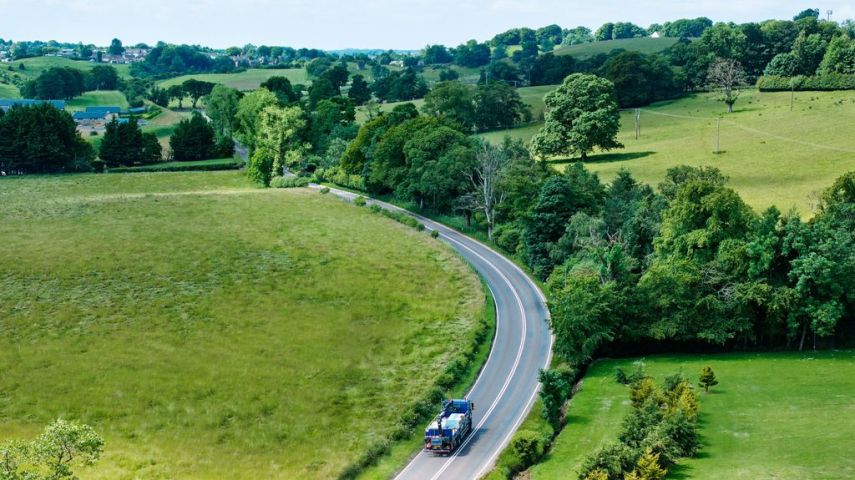 As the first Danish builders' merchant, STARK is launching a service that makes it easier for tradespeople, contractors and builders to meet climate requirements and build more sustainably. The reporting tool compiles all available product data to provide an overview of the CO2 footprint of a wide range of products and building materials.
CEO of STARK Denmark, Britta Korre Stenholt says:
"Construction accounts for around a third of all waste and CO2 emissions in Denmark. As the market leader, we have an obligation to take the lead in reducing the climate impact of construction. With KlimaLog, tradespeople and contractors will find it much easier to choose, sell and document more sustainable solutions. It's a win-win for our customers and the environment. In this way, KlimaLog will give the construction industry a significant push in the right direction."
KlimaLog is a response to the challenges, especially the small- and midsized tradespeople face in meeting the increasing climate and documentation requirements for construction. Requirements that will only continue to grow in the future.
The climate reporting tool has been developed with support from the CVC Planet & People Grant, specially aimed at assisting portfolio companies in achieving their ESG objectives. This grant was issued to support STARK Group's efforts in developing a sustainability reporting system to help tradespeople, contractors and builders meet the emerging climate requirements.
Most recently, STARK Group launched a digital climate tool for environmental reporting in Sweden. STARK Group works to reduce CO2 emissions by reducing its own emissions and by helping manufacturers of building materials, builders, construction consultants and tradespeople to produce and select building materials with fewer emissions.
About STARK Group
About STARK Group
STARK Group is a leading business-to-business merchant and distributor of heavy building materials for the construction industry in Europe, with a strategic focus on serving professional builders from its more than 1,150 branches. STARK Group has pro forma net sales of approx. EUR 9 billion, operates in the UK, Germany, Austria, Denmark, Sweden, Finland, and Norway and employs more than 20,000 people. STARK Group holds leading national or regional position in all markets.

STARK Group is committed to reach net zero emissions by 2050 across the entire business, is a signatory to the UN Global Compact, and works within fully 2030 validated science-based targets to keep global warming below 1.5°C.