STARK Group's civil engineering specialist Muffenrohr Tiefbauhandel to become climate-neutral in scope 1 and 2 by 2030
STARK Group was the first retailer and distributor of building materials across its markets to get its climate targets approved by the Science Based Targets initiative (SBTi). Today, the Group's German civil engineering specialist, Muffenrohr Tiefbauhandel, has set the goal to achieve complete climate neutrality in scope 1 and 2 by 2030 in a pilot project as the first company in civil engineering.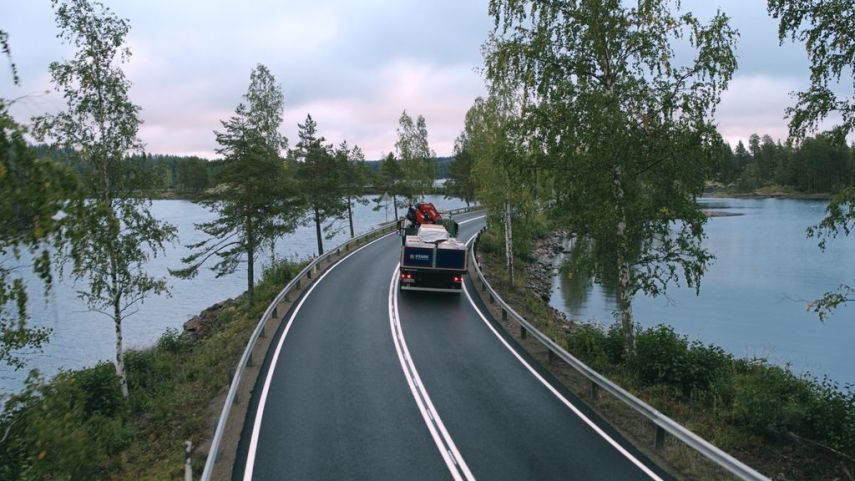 In 2021, Muffenrohr reported a 24% reduction in CO2 emissions from the purchase of renewable electricity certificates – a significant step towards the Group's 2030 interim target of a 42% from own operations. On the path to becoming climate neutral in scope 1 and 2, Muffenrohr will convert all industrial trucks to fully electric, and by 2030 all company cars and delivery- and transport logistics will be electric. Further, an inventory of the heating systems at the 46 Muffenrohr locations is currently being carried out. The goal is to gradually convert to climate-friendly heating systems.
CEO of STARK Deutschland, Michael Knüppel says
"As a leading supplier of building materials, we have a particularly sustainable and, above all, social responsibility. After signing our membership with Madaster, an initiative to promote the circular economy, we are happy to take the next logical step with Muffenrohr Tiefbauhandel - with a pragmatic, customer-oriented and, above all, directly tangible approach."
To make the path to a climate-neutral future as efficient as possible, Muffenrohr has sought support from the renowned environmental agency Envista GmbH. Together, they have developed strategies and a concrete action plan to promote sustainable development of the company over the next eight years.
As one of the most recognised environmental agencies, Envistra specialises in recording and optimising the CO2 balance of companies.
About STARK Group
STARK Group is a leading business-to-business distributor of heavy building materials for the construction industry in the Nordics and Germany, with a strategic focus on serving professional builders.
STARK Group has a revenue of approx. EUR 5 billion and serves c. 10,000 suppliers and 260,000 customers from its 485 locations. Headquartered in Denmark, STARK Group has approx. 11,700 employees in Germany, Denmark, Sweden, Finland, and Norway. The Group has doubled in size over the last couple of years through acquisitions and organic growth, and today, it holds a leading national or regional position in all markets.
About STARK Deutschland
STARK Deutschland is a German leader in sales and distribution of building materials, service and advice for the building and construction industry. The company serves its customers from its more than 280 locations under 12 brands including Raab Karcher, Muffenrohr, Melle Gallhöfer and Keramundo.