STARK Group strengthens its position in Denmark
XL-BYG Faxe Trælast & Proffcenter becomes part of STARK Danmark. The current CEO and employees will continue at STARK and firmly believe that a wider product range and better logistics solutions will benefit their customers.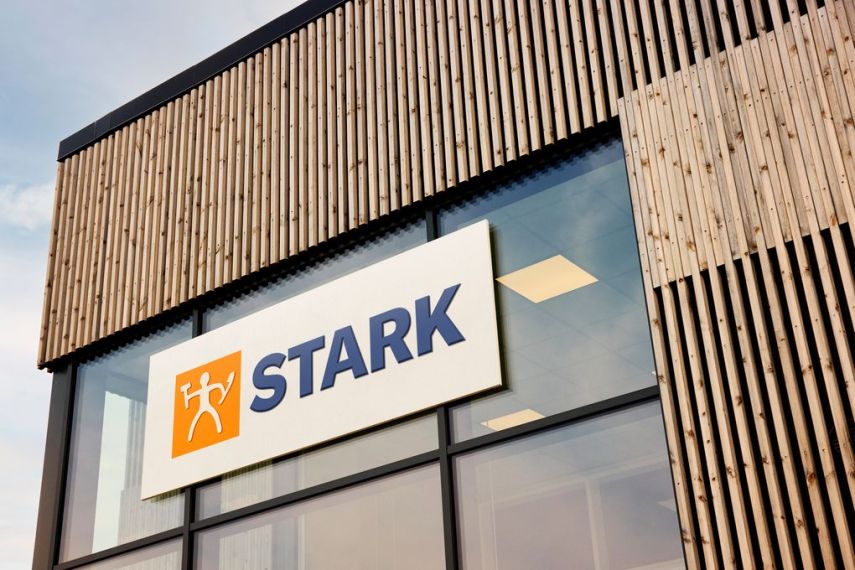 With the acquisition, STARK Group gains a more closely connected business network and better logistics solutions in South Zealand. The company is already planning the construction of a new branch close by in the city of Næstved later this year. The company thus ensures that the area's craftsmen encounter STARK in all the area's major towns and that the distance to a STARK branch is rarely more than 40 km for the area's craftsmen.
Since 2006, XL-BYG Faxe Trælast & Proffcenter has been owned by Erik Krogh-Meyer and Lars Zacho, the latter of who is also the CEO. Lars Zacho continues as branch manager. On the reasons for the sale, he remarks:
"By becoming part of the STARK chain, we can offer our customers an even wider range of products and better logistics solutions. We can make our customers' working day a little easier and, in doing so, strengthen our strong relationships with the area's craftsmen. At the same time, my employees and I will continue on, so the new ownership transition is easy and smooth for all our customers."
STARK Group's CEO, Søren P. Olesen, says:
"I am happy to welcome our new colleagues. Together, we can give the area's craftsmen better solutions. Historically, STARK has not been strong in South Zealand, but we are changing that with retail and distribution in Faxe and a new branch in Næstved. With our new colleagues in Faxe, we gain a strong team with good relations with the area's craftsmen and an appetite for making a good business even better. Together, our mission is to make life easier for the area's craftsmen."
About STARK Group
STARK Group is a leading business-to-business distributor of heavy building materials for the construction industry in Northern Europe, with a strategic focus on serving the professional builders. STARK Group has net sales of approx. EUR 6 billion and serves c. 10,000 suppliers and 275,000 customers from its 550 locations. Headquartered in Denmark, STARK Group has approx. 12,500 employees in Germany, Austria, Denmark, Sweden, Finland, and Norway. The Group has doubled in size over the last couple of years through acquisitions and organic growth, and today, it holds a leading national or regional position in all markets.