STARK Group expands with another acquisition in the Austrian market
With the acquisition of family-owned Schilowsky Baumarkt und Baustoffhandel KG, the company is expanding its presence in Austria's largest cities, including Vienna, Graz and Neuenkirchen.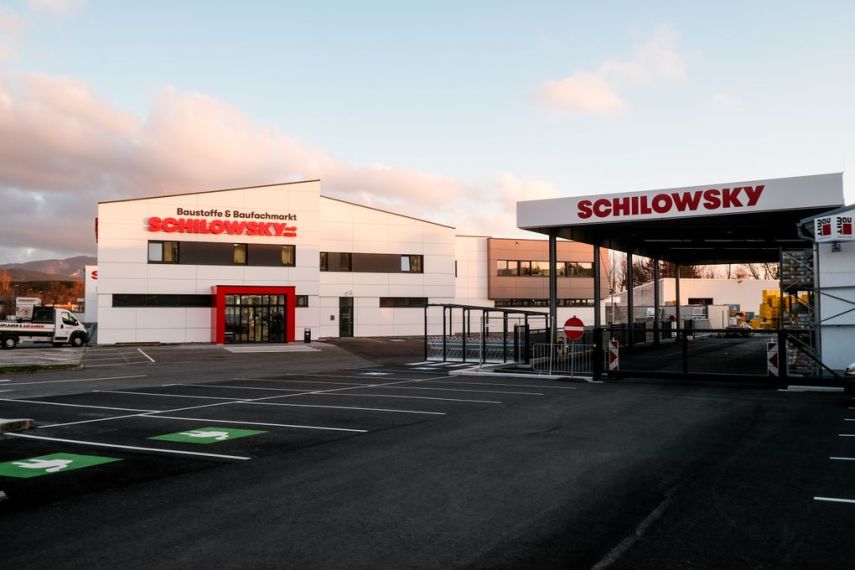 STARK Group took its first step into the Austrian market in February 2022 when it acquired roofing and facade specialist Dach & Wand. With its recent acquisition, STARK Group expands its leadership in the Austrian market as one of the country's major merchants and distributors of heavy building materials for professional craftsmen.
At the same time, STARK Group gains access to Schilowsky's proprietary dry-walling product line which is certified for fire protection and noise reduction. Since 2018, the company has been selling its proprietary system under the brand SKY System.
Schilowsky is a fourth-generation family business founded in 1926. The family stays in executive management positions and as special advisors.
CEO Søren P. Olesen, STARK Group, says:
"It is a pleasure to welcome 170 new colleagues. The Schilowsky name has stood for competence and reliability for almost 100 years. We share a strong foundation of values and a common desire to develop the company for continued success. I am grateful that the Schilowsky family sees us as a good owner who can accelerate the company's success and make it an even better partner for professional craftsmen."
Today, Christian Schilowsky is the CEO of Schilowsky and stays on as a special advisor, while the fourth generation, Lisa and Christopher Schilowsky-Käfer, continue their roles in the daily management of the company.

Christian Schilowsky says:
"When making decisions, our focus is on employees and customers. This has made us one of the leading distributors of building materials in Austria. It has been important for us to find a partner who will further develop this way of doing business, and we have now succeeded in this."
The acquisition of Schilowsky is subject to regulatory approvals. The parties will not disclose information on the financial and legal details of the transaction.
About STARK Group
STARK Group is a leading business-to-business merchant and distributor of heavy building materials for the construction industry in Europe, with a strategic focus on serving professional builders from its more than 1,150 branches. STARK Group has pro forma net sales of approx. EUR 9 billion, operates in the UK, Germany, Austria, Denmark, Sweden, Finland, and Norway and employs more than 20,000 people. STARK Group holds leading national or regional position in all markets.
STARK Group is committed to reach net zero emissions by 2050 across the entire business, is a signatory to the UN Global Compact, and works within fully 2030 validated science-based targets to keep global warming below 1.5°C.