STARK Group completes major acquisition of tile specialists in Norway and Sweden
With the acquisition of Norwegian FagFlis and Swedish FF Kakel AB, STARK Group is strengthening its business within the specialist area of ceramic tiles. At the same time, the acquisition is a strong boost to, in particular, the company's Norwegian business, Neumann Bygg, which is STARK Group's smallest company with an ambitious growth agenda.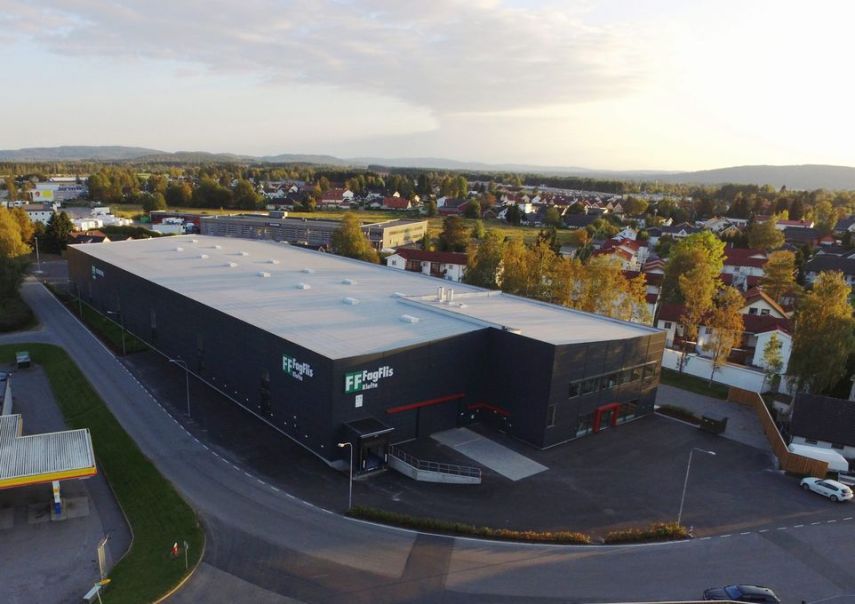 STARK Group has signed an agreement to acquire Norwegian FagFlis, Norway's leading distributor and retailer of ceramic tiles for professional craftsmen, as well as the Swedish FF Kakel.

Today, FagFlis covers the whole of Norway through 13 owned branches and 12 franchise branches. In Sweden, FF Kakel has three branches in Stockholm, Gothenburg and Uppsala, which are three of Sweden's four largest cities and growth zones.

With the acquisition, STARK Group takes an important step in strengthening its Norwegian business, Neumann Bygg. Today, the Norwegian business is the company's smallest and has ambitious growth ambitions.

At the same time, the company is continuing its sub-strategy of growing within specialist areas such as tiles, civil engineering and façade and roofing. In 2019, STARK Group acquired German tiles specialist Keramundo that is one of several brands in its German division, which today accounts for close to half of the company's total revenue. Since then, Swedish Kakeldax and Centro Kakel & Klinker have become part of the Group.

FagFlis and FF Kakel have an annual turnover exceeding EUR 60 million.

Søren P. Olesen, CEO of STARK Group, says:

"Specialist areas such as tiles are playing an increasingly important role in our growth strategy. Historically, we have been strongest in the generalist market for heavy building materials. Since the acquisition of our German tile specialist, Keramundo, we have learned that our focus on a high level of expertise, advice, and service complements specialist areas well."

FagFlis was established in 1996 and is currently owned by its founders and a group of Norwegian businesspeople.

"I am grateful that FagFlis and FF Kakel have wanted us as new owners. It is an act of trust when families and founders point to us as the new owners of the companies they have been living and breathing to build. An act of trust by which we feel obliged. I am happy to be able to welcome more than 150 new colleagues and franchisees," says Søren P. Olesen.

The acquisition of FagFlis is subject to regulatory approvals. The parties will not disclose information on the financial and legal details of the transaction.
About STARK Group
STARK Group is a leading business-to-business distributor of heavy building materials for the construction industry in the Nordics and Germany, with a strategic focus on serving the professional builders.
STARK Group has a revenue of approx. EUR 5 billion and serves c. 10,000 suppliers and 260,000 customers from its 550 locations. Headquartered in Denmark, STARK Group has approx. 12,500 employees in Germany, Austria, Denmark, Sweden, Finland, and Norway. The Group has doubled in size over the last couple of years through acquisitions and organic growth, and today, it holds a leading national or regional position in all markets.
About Neumann Bygg
Neumann Bygg AS retails and distributes building materials to the professional craftsmen through its 16 branches in Norway. The company has a turnover of NOK 1.8 billion and employs approx. 320 employees. Neumann is part of the STARK Group, a leading business-to-business distributor of heavy building materials for the construction industry in the Nordics and Germany.